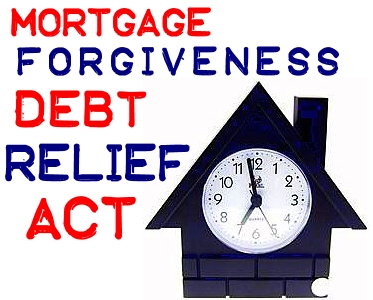 Forced to do a short sale and your mortgage company agreed to forgive the deficiency? Great! That's the first hurdle. Now you need to make sure that you don't have to pay income tax on that money. For example, if you owe your mortgage company $400,000 but you do a short sale and they agree to accept $300,000, you are not responsible for the $100,000 deficiency BUT you are looking at now having them send you a 1099 for $100,000 in income. Once again, you won't have to worry about that...for now.
Thankfully the senate just approved a bill that will extend the Mortgage Debt Relief Extension act. For more details, NationalMortgageNews.com just published a detailed article on this topic. You can read the entire article here.
If you are thinking of doing a short sale on your home or would like a free short sale consultation, Bernie Alvey will be happy to give you a FREE, NO OBLIGATION market analysis of your home and discuss your short sale options. Bernie Alvey, Short Sale Listing Agent with Exit Landmark Realty, specializes in short sales in La Plata, MD, Hughesville, MD, Waldorf, MD and surrounding areas. Whether you are in the market to sell you home in Kings Grant, Agricopia, St. Charles or surrounding neighborhoods contact Bernie Alvey today to sell your home quickly!